Best Level 4 Ceramic Armor Plate Comparison
Posted by 2ASR on 11th Sep 2022
Best level IV ceramic armor plate comparison
Level III plates are easy to obtain. Most are made of steel and will stop handgun rounds and a lot of rifle rounds. They are very tough and are multi hit plates. Level IV body armor plates are made to stop more powerful rifle rounds and need more complicated technology to meet the higher threat rating. Unlike the level III steel plates, level IV plates are made of a ceramic material to provide protection against 30.06 black tip and 5.56 green tip armor piercing rounds. A 30.06 black tip may not be a common threat, but 5.56 green tip is definitely one of the most common threats you would want ballistic protection against. These level IV armor plates can be single hit rated or come in multi hit plate options.
What to look for in a level IV plate
Multi hit rating

You want to make sure the plate is multi hit rated. If rounds hit in the same area on the ceramic plates, they will likely penetrate. However, multi hit usually means they will offer protection against six spaced hits on the ceramic strike face. This rating should conform to the National Institute of Justice requirements and Level 4 is currently the highest level. Some plates may be stand alone, and some may require a level 3 plate backer.

Materials

Ceramic body armor plates are made of different materials with aluminum oxide and boron carbide being popular choices. This is usually mixed with Polyethylene to keep it all together. This makes the plate better against multiple hits. You can also get different material mixes that make up more lightweight armor.

Lifespan and Warranty

Ceramic body armor plates are not as durable as steel plates. They have a lifespan that will expire. Some will also warranty against damage from drops that may crack the plate.
Level IV Plate Rankings
Number 1: MIRA Tactical Level 4 Body Armor Plate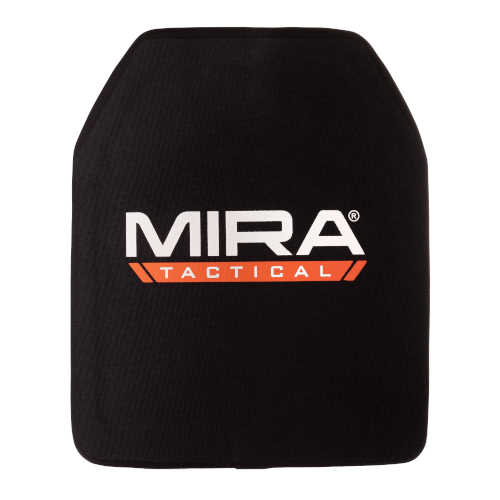 Current Price: $249.99 (buy it here)
What's great about this option: This plate is a great value because you get a 10"x12" ceramic plate that also has single curve to better fix the body. It is multi hit rated and has a weight of just 5.9 pounds and is 0.9" thick. A 10 year warranty is standard which is better than some that just have a 5 year warranty. If you are a civilian, this plate is likely your best value unless you just want the best (see Number 2).
Number 2: ShotStop Duritium IV+HS Body Armor Plate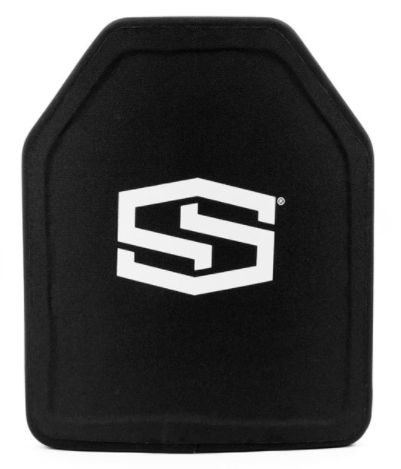 Current Price: $598.00 (buy it here)
What's great about this option: This ShotStop level IV body armor plate is a premium choice. It is more lightweight than the others at 5.4 pounds. It is 1.1" thick, and you can get it in the SAPI or Shooter cut. If you have to wear the plate regularly in your plate carrier, you'll appreciate the weight savings. They patented the Duritium® Polyethylene which is very strong and allows shots to hit closer to each other and not penetrate. It also reduces the back-face deformation that may cause blunt force trauma and cause broken ribs. This is a premium plate at a premium price. They also offer the IV+HA which is even lighter at 4.5 pounds and multi curve. If you are interested, you can check it out here.
Number 3: Ace Link IV Rifle Armor Plate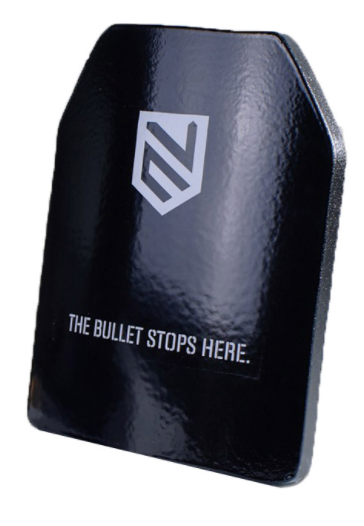 Current Price: $299.00 (buy it here)
What's great about this option: This plate is almost identical to the MIRA Tactical plate. It will stop the same 30.06 armor piercing rounds. It weighs in at 6 pounds and is 0.9" thick. This plate is the standard 10"x12". It has a 5 year warranty. This is a great option, its just a little more pricey than the MIRA Tactical for the same protection and less value in the warranty.
Best level 4 ceramic armor plate comparison summary
The MIRA Tactical ceramic plate is an incredible value for what you get. Level IV ratings in a thin and lightweight package for a great price with a great warranty. If you are going to use your body armor professionally, such as security or military use, the ShotStop IV+HS or IV+HA may be the better option to save weight and give even better level IV threat protection. The AceLink plate is a great option as well, its just hard to compete with the value from MIRA. AceLink, like ShotStop does offer more types of plates, whereas MIRA only offers this one plate.
The body armor options can be confusing, choosing between ceramic and steel armor types and all of their options. If you have any questions about Level IV ceramic plates or body armor, be sure to check out the Level 4 Body Armor Plates information or email info@2asr.com and we'll help you get what you need.